Food Update…
We are making great progress on food distribution in Haiti! To date, we have spent $69,080 of the $88,892 that was donated for food in Haiti.
Last Friday, we had our 4th food distribution in Thoman. 375 families received rice, beans, and oil. We've also completed 3 large distributions in Galette Chambon.
---
More Houses
Last month I shared how a group from Decatur, MS provided the funds for a new house in Thoman, Haiti. That house has now been built!
---
Painting
We recently painted our new elementary school in Galette Chambon. This school was built last summer. It now has a fresh coat of paint and is ready for the children to return in August. Not only does the school look much better, but the painting project provided much needed jobs for numerous Haitians.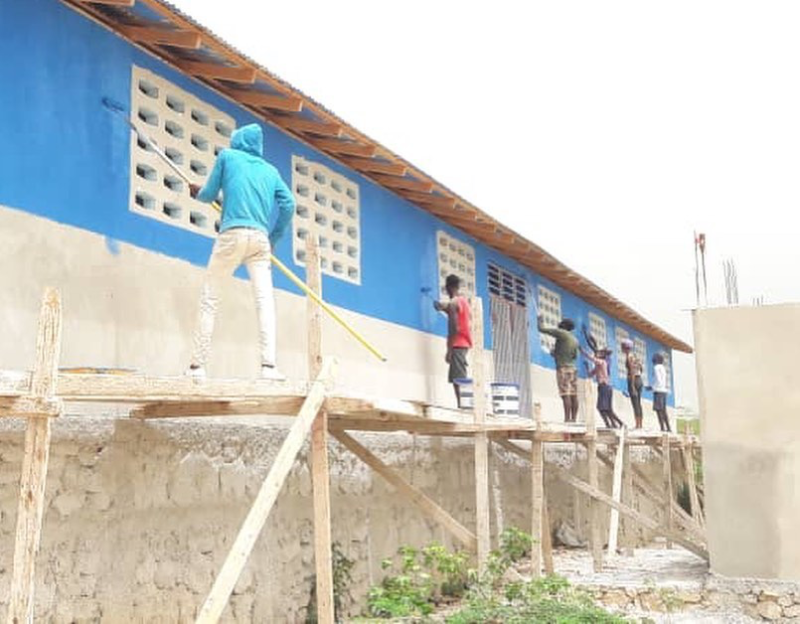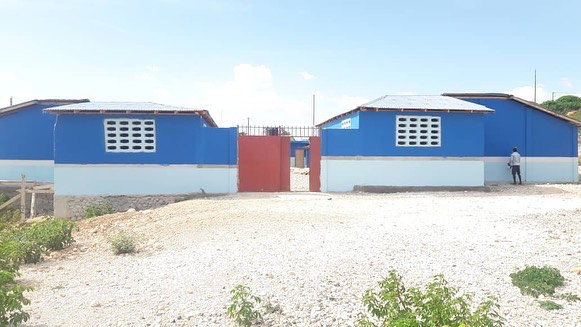 ---
Jobs in the Delta
In Jonestown, MS we have helped Cassie Galmore form a new company called The Galmore Group. Her main client is Capital Bolt & Screw in Ridgeland, MS. They needed to outsource part of their work for many of their customers. Starting last July, Cassie began doing the work in Jonestown.
As soon as we complete construction of our new 4,000 sq. ft. Economic Development Center in Jonestown in a couple of months, The Galmore Group will be our anchor business. We also hope to attract already existing businesses as well as help other entrepreneurs in Jonestown develop their own businesses.
---
July 30, 2020
Last year we had our first annual Food for Life event in which we raised over $160,000 to fund our Inpatient Malnutrition Center in Haiti. This year, we had planned the event for May 7. However, due to the coronavirus, we had to reschedule the event.
The new date is July 30, but here's the catch: we don't want you to come. That's right, we want you to stay home! Our event is going to be a Virtual Event which you can watch from the comfort of your own home. All the singers and speakers will be on the platform at Broadmoor Baptist Church but no one will be in the audience. The audience will be online!
The proceeds this year will go for two things in Haiti and one thing in the Mississippi Delta. In Haiti, the proceeds will go for our medical clinics and our newly strengthened outpatient Malnutrition Program. In the Delta, the proceeds will go for our brand new After School program for children.
Here are the details:
What: 2nd annual Food for Life event
When: July 30, 2020 at 7:00 p.m.
Where: Facebook Live on the But God Ministries page and Stan Buckley's page
Why: Food and medical care in Haiti, education in the Miss. Delta
We will also have the online auction like we did last year. It will be available beginning July 23. You can preview all the great items
HERE.
Last year, we had raised over half the funds prior to the event. If you want to give early toward this event and help with food and education, you can click
HERE.
---
Finally…
As you know, all of this work takes a great deal of resources. If you are in a position to give, you can give a gift online
HERE
or send a check to: But God Ministries, 404 Fontaine Place, Suite 104, Ridgeland, MS, 39157.
In addition, I ask for your prayers for wisdom and energy for our Haitian staff, our Delta staff, our American staff in Haiti and the U.S., and our Board of Directors.
Can't Wait To See What God Does Next,
Stan Buckley


Executive Director