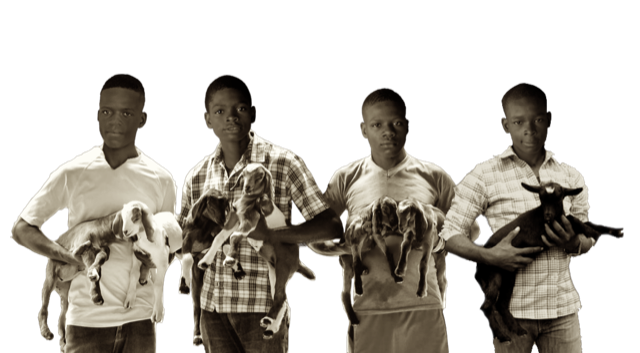 Kids for Kids give a Goat Program
Purchase Goats for a Family in Haiti
In Haiti, it is estimated that 25 percent of all Haitian children under the age of five are malnourished. We see and minister to many malnourished children daily in our clinics. One of the greatest contributors to this problem is not only the lack of food, but it is often caused by the lack of good, healthy animal protein in the diet. For the past two years, But God Ministries (BGM) has been growing and developing a healthy goat herd that'll be used to not only create a long-term solution to alleviating malnutrition, but also help alleviate poverty as well.
Goats purchased through But God Ministries will provide a much needed resource to families in Haiti.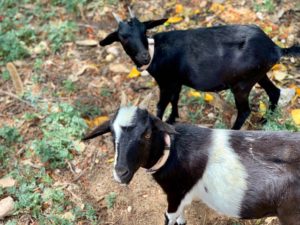 Buying a goat for a family helps in many ways:
Provides nutrition for the family (for example, goat milk, cheese, meat, etc.)
The whole family cares for the goat
Increases Economic Development as the family can start a small business
As more families in the community begin raising goats, the whole village begins to grow healthy physically and economically.
To Purchase a Goat by Check: (do not use link below-just mail check)
The cost per goat is $100.00.
Make check payable to But God Ministries.
Write the word 'GOATS' in the memo line.
Mail check to But God Ministries, But God Ministries 118 Homestead Drive, Suite D, Madison, MS 39110
To Purchase a Goat Online:
*Note: If you are paying by credit card, we ask that you pay the transaction fee so the entire $100 can go towards the purchase of the goat.
Click on link below to purchase a goat online using a credit card or ACH bank transfer.