Returning to Normal…
Thank you for your prayers for Haiti. After a few weeks of unrest, a sense of normalcy has returned to the country. Roads are clear, schools are back in session, and markets are open. In addition, our missionaries are returning to Haiti next Wednesday, March 6.
Mission Trips
We are resuming our mission trips beginning with the March 9 trips. Of course, we will continue to err on the side of caution and if we receive indication there could be difficulties for our teams, we will cancel the trips.
As I shared in my last update, we work in rural areas that are usually unaffected by the protests. However, we must fly into the airport in Port-au-Prince and then travel through parts of the city in order to get to the highway that takes us to the rural areas where we work.
Delta Doings
Great progress continues to be made in the Delta. Kelly Sayle, our Community Manager, is doing a super job and Rusty Hall, our Managing Director, is giving tremendous guidance to our work there.
We now have a formal agreement with the University of Mississippi School of Dentistry for their professors and students to work at our dental clinic. Our dental clinic has been open every Friday since the middle of January and we have treated dozens and dozens of patients. The clinic is staffed by volunteer dentists, hygienists, and assistants. If you are interested in volunteering on a Friday, please email Rusty Hall at rustyhall@butgodministries.com. Or, call 601-983-1179 and ask to speak with Rusty.
Also, we are excited to report that we already have 22 mission trips to the Delta on the books for 2019. If you or your group are interested in a mission trip to the Mississippi Delta, click HERE for an overview of our work in the Delta, HERE for trip information, HERE for the Trip Calendar and HERE for information on how to schedule a trip.
Three Major Initiatives in 2019
In addition to our normal work in the Delta, we are focusing on three big initiatives in 2019.
Housing
Our goal is to build 3 or 4 houses in Jonestown, MS in 2019. These houses will not be given away. Instead, the homeowners will have their own mortgage. We have learned that in some places in the Delta people are paying $300 to $400 per month to some slumlord for a house that is in terrible shape. We think it would be far better for a family to pay the same amount and have a brand new house and begin to build equity in that house.We already have numerous house designs, two lending agencies on board for the construction loans and the mortgages, and we should have the final costs for the houses shortly.
Medical Clinic
Another goal is to open the medical clinic in Jonestown, MS this year. On Friday of this week, Randy Cress will once again serve as our general contractor as we begin renovations for the medical clinic. Randy is the one who oversaw construction of the Hope Center in Jonestown in 2017.
The clinic we are renovating was built in 1962 and hasn't been used as a clinic for 14 years. Our dear friends, Mike and Jann Kenney of Quality Plumbing, have plumbed all of our facilities in Haiti as well as the Hope Center in Jonestown. They have once again volunteered to do the plumbing work for the medical clinic in Jonestown. Also, a group of skilled volunteers from Ridgecrest Baptist Church in Madison, MS will help Randy with the rest of the renovations. The work at the clinic should be completed in 2-3 weeks.
Thereafter, we will continue working with a group of medical providers to start seeing patients later this year.
Economic Development Center
Our third major goal in the Delta this year is the construction of an economic development center. This building involves a 3,000 sq. ft. warehouse complete with loading dock and forklift. Our goal is to use this as a tool to recruit businesses to the area. Already, we have one business that is preparing to send jobs to Jonestown. In addition, we are in discussions with other businesses to do the same. The new economic development center will be a huge help as we focus on jobs, jobs, and more jobs.
Encouraging News
A few weeks ago we launched our new Circle of Hope with 8 members. Today, I am thrilled to report that we have 55 members towards our goal of 200!
As you may recall, the Circle of Hope includes those supporters who give $100 per month to BGM. As I've said countless times,
as long as BGM is healthy more people will be discipled, more houses will be built, more patients will be treated, more jobs will be created, more clean water will be made available, and access to healthy food will continue.
Those who join the Circle of Hope will receive (1) a beautiful coffee table book depicting our work in Haiti and the Mississippi Delta, (2) a BGM t-shirt, and (3) an invitation to a special dinner with BGM leadership to hear the latest updates and vision for the future.
You can learn more about the Circle of Hope HERE and you can join HERE.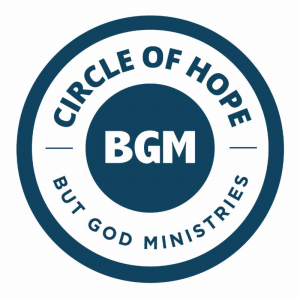 Can't Wait To See What God Does Next,
Stan Buckley
Executive Director