We're moving…
BGM is on the move, but we're not going far! This Friday, August 31, we are moving our headquarters about 40 yards to the building directly behind our current building. Our lease ran out in our current building and the new building gives us more room and more flexibility.
For mailing purposes, please make note of our new address. It's similar to our old address, but there are slight differences.
But God Ministries
404 Fontaine Place
Suite 104
Ridgeland, MS 39157
New Book
I am thrilled to report that my new book is being printed as I type this update, and it should be available in a couple of weeks.
The book, as seen in the cover below, includes devotionals that I have been writing for many years called "I Was Thinking . . .". There are chapters in the book entitled Inspiration, Faith, Family, Church, and Jesus. There is also a chapter entitled Service that deals with mission work in Haiti, the Mississippi Delta, and other places.
Part of the proceeds from sales of the book will go to our work here at BGM. In the days ahead, I'll be sharing ways to order the book. I hope it's a great blessing and source of encouragement to all who read it.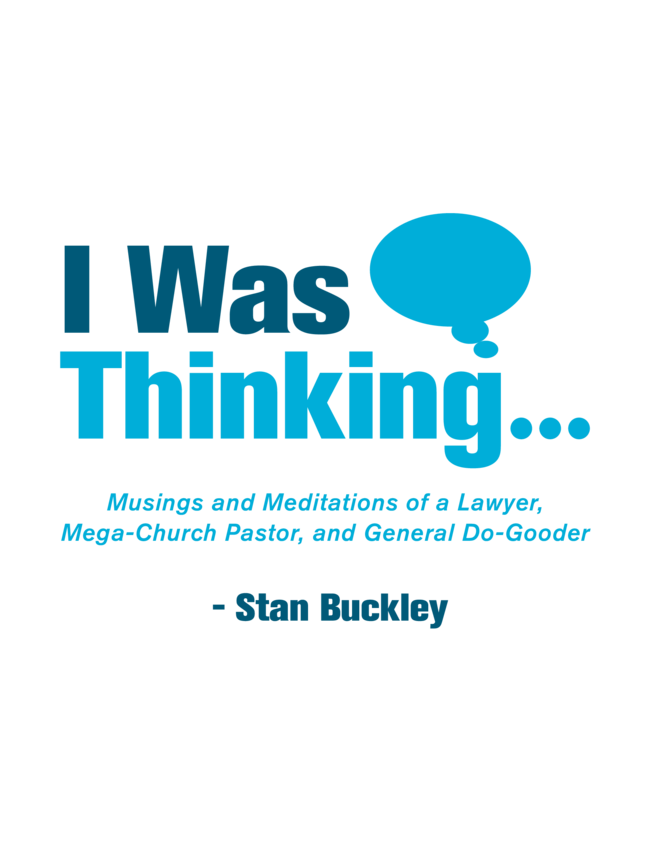 Finally . . .
As you are aware, God is using But God Ministries in marvelous ways. Also, as you are aware, it takes a great deal of resources to do what God has called us to do. Would you please consider financially supporting BGM and our work in Haiti and the Miss. Delta? Your gift will go a long way in helping us share the love of Christ in very tangible ways in these challenging places.
You can give online HERE or send a check to: But God Ministries, 404 Fontaine Place, Suite 104, Ridgeland, MS, 39157.
In addition, I ask for your prayers for wisdom and energy for our Haitian staff, our American staff in Haiti and the U.S., and our Board of Directors.
Can't Wait To See What God Does Next,
Stan Buckley
Executive Director