The Jonestown Family Center (JFC) was founded in 1992 with a mission to improve educational and health opportunities through its programs. One mother volunteer and two Catholic sisters, including Sister Teresa Shields, SNJM, received a grant from the Phil Hardin Foundation and purchased this eight room house on Main Street for the Center: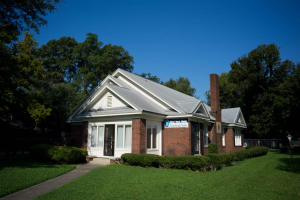 Here, they began The Jonestown Learning Center with a small play group of three year olds and an after school tutoring program for school aged children.  In 1998, Sister Deanna Randall, BVM, came to the center and trained two local pre-school teachers in the Montessori curriculum. They both received their International Montessori Credentials for ages 3-6. They began a full day three year program through Kindergarten. The graduates left these programs knowing how to read and compute.  Because of the growth of the Montessori School, they built this new building, The Montessori Children's House, on the grounds in 2002: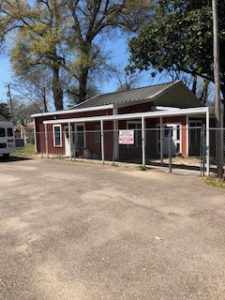 They enrolled twenty-four children and kept the after school program in the original building. In 2003, they started a toddler play group for two year olds as a feeder program into the Montessori School.
In 2018, But God Ministries acquired the JFC Montessori School.
Toddler Program
The toddler program enrolls children from ages 20 months – 3 years old.  The teachers of this age group emphasize the use of fine and gross motor developmental skills, as well as cognitive and language skills. 
Montessori Program
Our Montessori program acknowledges the diversity of children and and their distinct learning styles in order to help the teacher meet activity and learning needs. Cognitive skill building is done daily as thinking, problem-solving, abstract thoughts, and shapes are emphasized in the classroom.